5 Awesome Advantages of Port City Music
1. Student-Centered Approach:
We customize our teaching to best match the needs and desires of each individual students. We want students to enjoy learning music so we always make an effort to find music that they enjoy listening to and learning whether it be:
Songs from contemporary artists: Taylor Swift, Ed Sheeran, Imagine Dragons
Songs from musicals: Les Misérables, Phantom of the Opera, Waitress
Songs from their favorite movies: Moana, The Greatest Showman, Star Wars
Classic songs by well-known artists: Queen, The Beatles, Elton John
Specific Music Genres: Fiddle, Blues and Jazz, Praise and Worship
And many more!! We love the diversity of our students' musical tastes
2. Long-term Relationships:
Since we don't structure lessons by semesters or terms, students are welcome to continue lessons for as long as they would like. Which many of them do! We are thrilled to have the chance to establish long-term relationships with our students - whether they are 2 years, 5 years, or 11 years! 😉 We want our relationships develop deeper than typical student-teacher relationships.
3. Convenient Location:
Located in Ogden, off Gordon Road near Market Street, PCM is near 3 main roads - Market Street, Military Cut-Off, and I-40. For students in the Porter's Neck/Ogden area our location is super convenient. Yet, many of our students come from further away as well, such as: Hampstead, Castle Hayne, Monkey Junction, and Downtown.
4. Knowledgable Instructors:
We have an amazing team of instructors - all who have either a degree in Music or Music Education. All our instructors have several years experience working with students in the private lesson setting. In addition to teaching, many of our instructors perform regularly as solo artists, members of bands and orchestras, and as free-lance musicians.
5. An Encouraging Atmosphere:
While we love to challenge our students and help them reach their best potential, we never want music lessons to be something students stress or dread, and we work hard to keep our students engaged and interested in music. Learning music should be something that brings joy, instills confidence, and teaches responsibility. Not the opposite.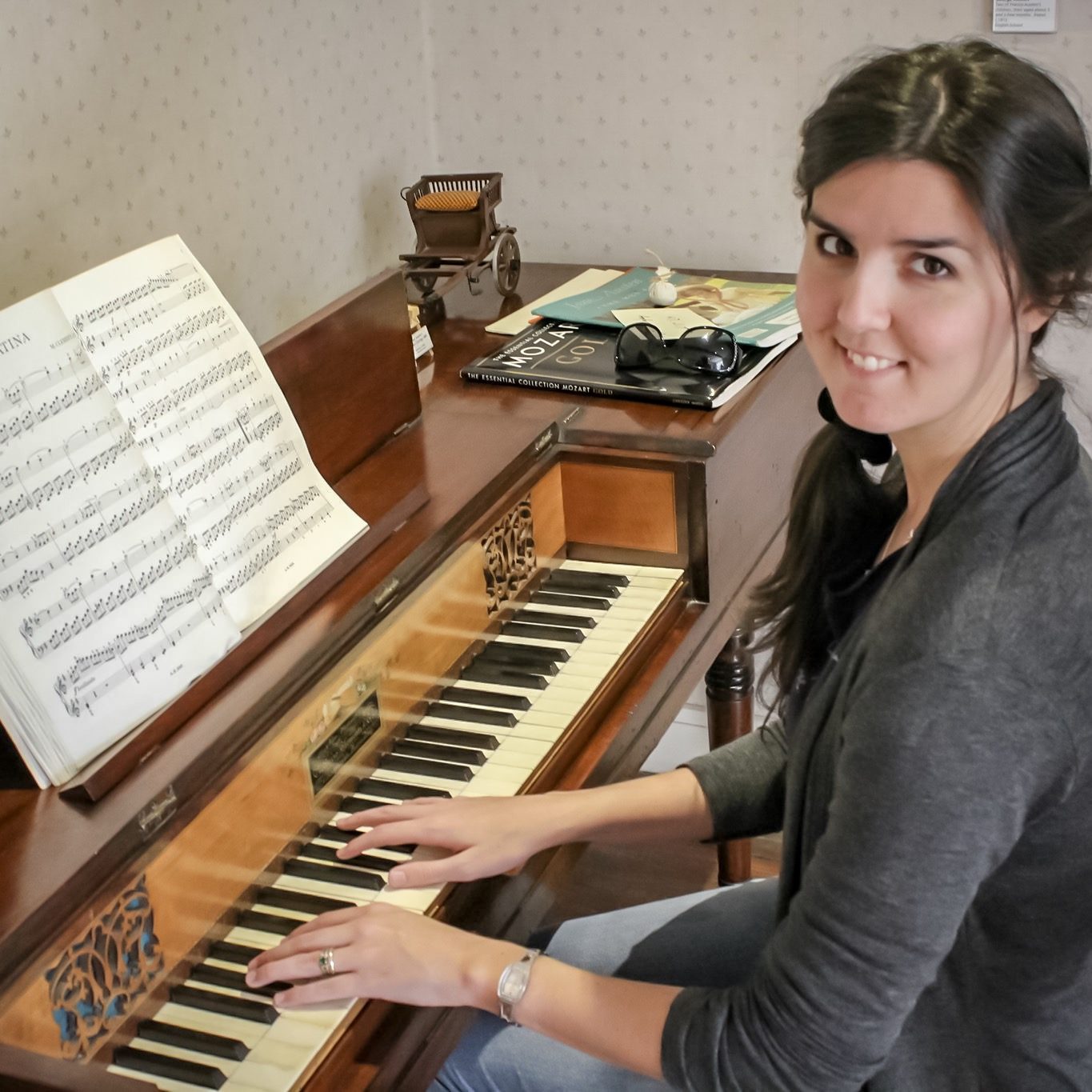 Meredith Esparza
Studio Founder and Director
Piano
A UNCW graduate with a degree in Music Education, Meredith Esparza began teaching private piano and flute lessons part-time in 2006 while she completed her studies in music.  Several years after graduating, Meredith decided to find like-minded musicians and educators to join her in creating a music studio that offers music lessons geared towards helping students become knowledgable musicians and achieve their musical goals.
Port City Music was established in 2011 and has been steadily growing ever since!
Adam Moxley-White
Trumpet, French Horn, Trombone, and Other Brass
Brent Trubia
Brett Johnson
Caitlin Kellagher
Carrie Jackson
Erika Esselman
Jenn Mueske
Paul Miller
Justin Lacy
Pedro Esparza
Saxophone, Clarinet, Flute
Mandie Farrow
Take a Lesson!
Want to schedule your first lesson with us?